Neon Hum Media's Editors' Bootcamp is an eight-week training program for people from underrepresented groups who want to become podcast editors.

The Bootcamp will run from March to May of 2022. The Bootcamp is  free for all participants. At the end of the 2021 Editors' Bootcamp, Neon Hum hired graduate Stephanie Serrano to work as an Associate Editor at our company. At the end of the 2022 Bootcamp, one participant will also be offered an Associate Editor position!

Catherine Saint Louis, Executive Editor at Neon Hum Media, Emanuele Berry of This American Life, as well as many more of the industry's most accomplished editors will be teaching the course!

Applications for the 2022 Bootcamp are now closed

Meet the Class of 2022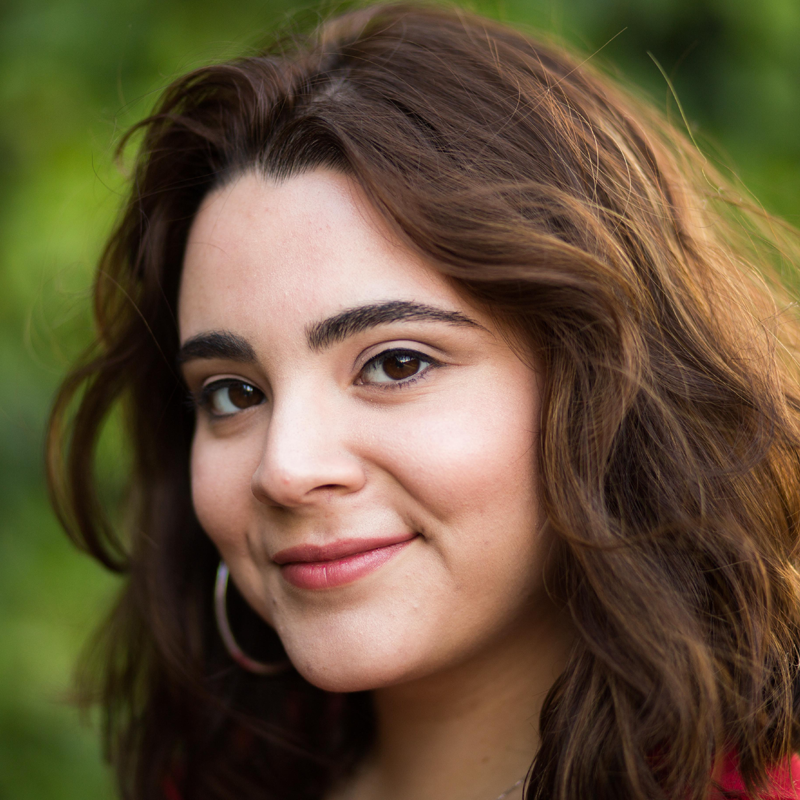 Alejandra Salazar
SHE / HER
Alejandra Salazar is a producer and associate editor at the award-winning public radio show and podcast Latino USA. Before her time at Latino USA, Alejandra was a reporter/producer for WNYC, New York City's NPR member station, where she covered local and daily news for the flagship shows Morning Edition and All Things Considered. In the past, she has written articles for the San Francisco Chronicle, NPR, The Dallas Morning News, and Refinery29.

Alejandra primarily covers arts and culture, especially as it intersects with politics, social justice, and history. She got her start in radio through her college station at Stanford University. Before pivoting into journalism, she was a Univision Media Fellow at the National Hispanic Media Coalition in L.A.

Alejandra is originally from San Antonio, Texas and is currently based in Brooklyn.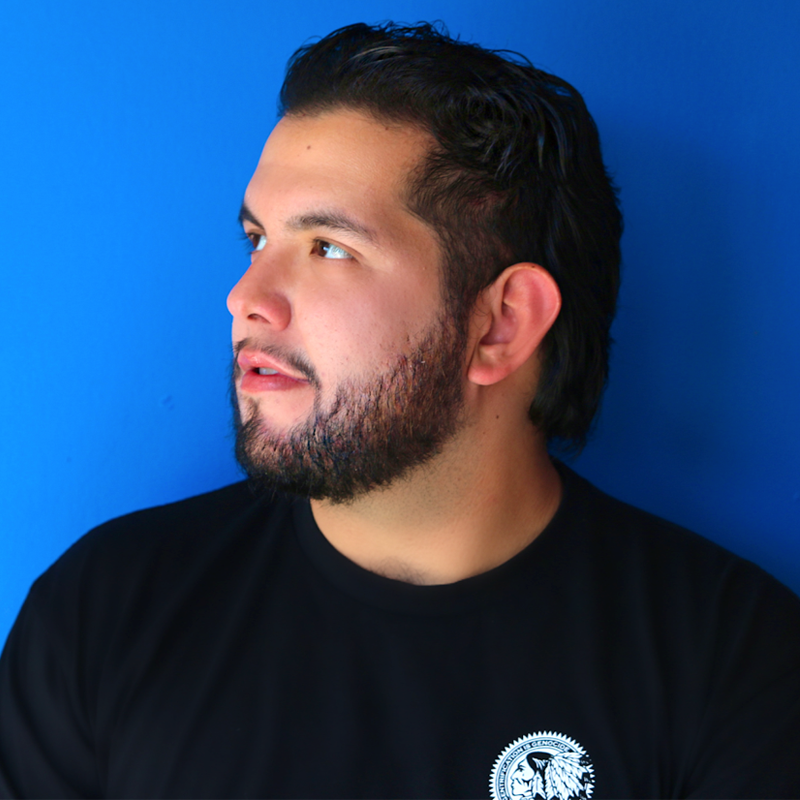 Jimmy Ramirez
HE / THEY
Jimmy Ramirez was raised in Northern California by his mother. He spent his childhood in hair salons and community college classes. Jimmy studied at Georgetown University and earned a degree in Government, Film & Peace Studies. While in Washington DC, he worked in the Obama White House and made appearances on MSNBC and TED. He spent six years at Google leading video campaigns for companies in San Francisco and Los Angeles.

Jimmy entered the world of audio storytelling after participating in the National Public Radio Story Lab Fellowship. In this program, they incubated their series Viva La Mota, a podcast on the history of marijuana and how it was weaponized throughout the War on Drugs.

Jimmy is based in the Bay Area.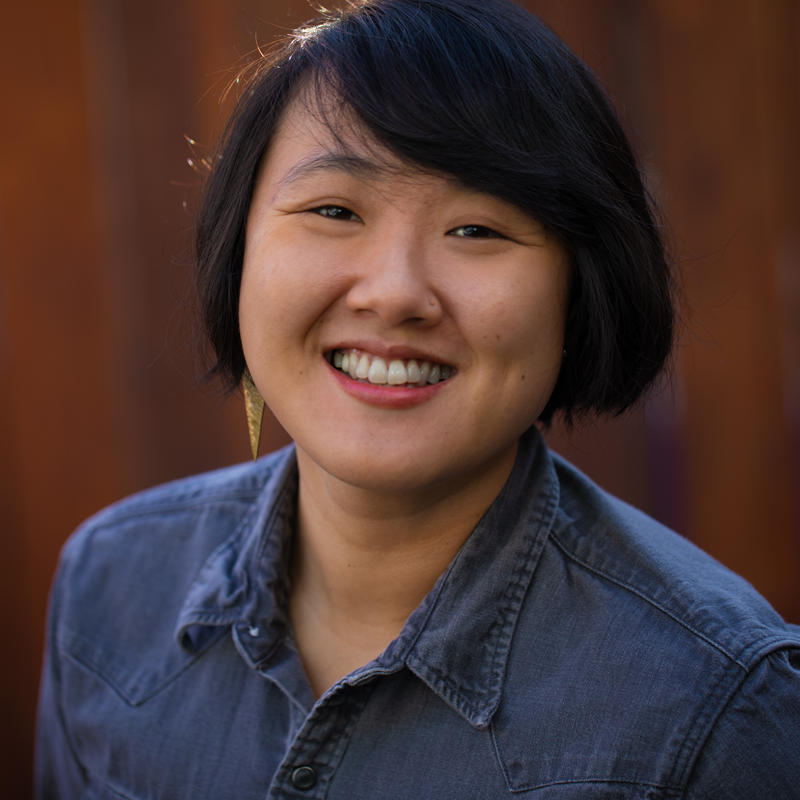 Lucy Kang
THEY / SHE
Lucy Kang is a second-generation Chinese American radio journalist and artist. They are a producer, editor, and instructor at the KPFA Storytelling Project, which supports the creation of impactful long-form narrative radio journalism. They used to produce the KPFA program UpFront with Brian Edwards-Tiekert and Cat Brooks.

They have won multiple awards for their radio journalism. Most recently, their story exploring the Indigenous history of the Black Rock Desert won a Public Media Journalists Association First Prize for Enterprise Reporting. Black Rock Desert is the ancestral territory of the Northern Paiute people, but once a year it also becomes the site of the Burning Man festival. Their reporting on homelessness in Oakland, CA has also been recognized by the NorCal Chapter of the Society of Professional Journalists.

They graduated from the Transom Story Workshop and are based in occupied Ohlone land in the East Bay, CA.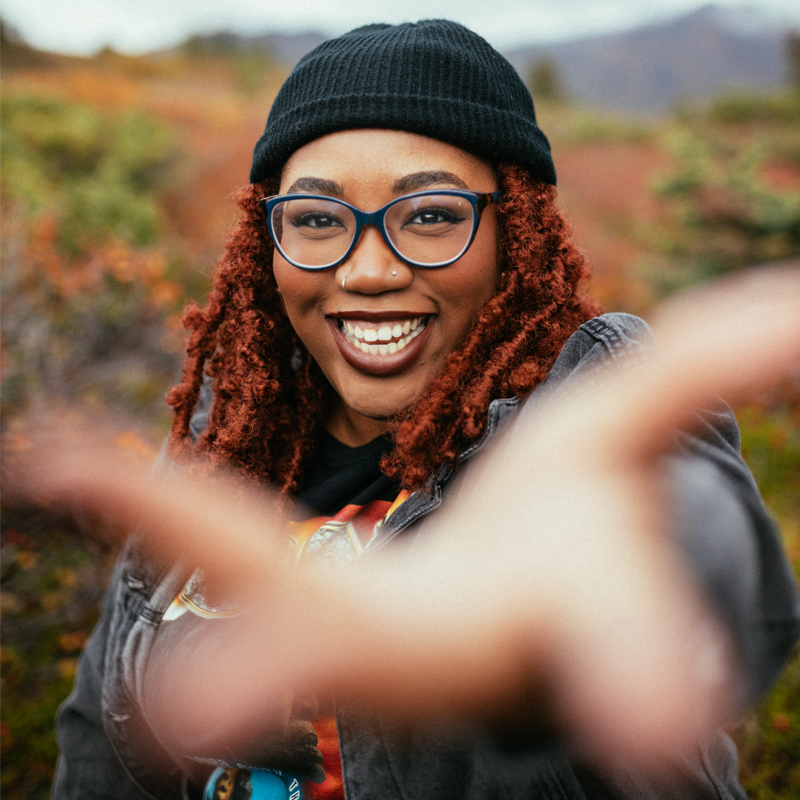 Mayowa Aina
SHE / HER
Mayowa Aina is a member of the Special Projects team at NPR member station KNKX, based in Tacoma, WA where she pitches and produces stories to highlight the creative potential of audio journalism.

Prior to returning to her hometown of Tacoma, Mayowa spent two years in Anchorage, Alaska covering local and statewide education issues and produced Alaska Public Media's flagship nightly news magazine Alaska News Nightly. In 2018, she was also a Kroc Fellow at NPR. Mayowa began working in audio production by volunteering with a community storytelling/oral history project and she graduated from the University of Washington.

In her free time, Mayowa enjoys live music, taking road trips, and watching fridge organization videos on TikTok.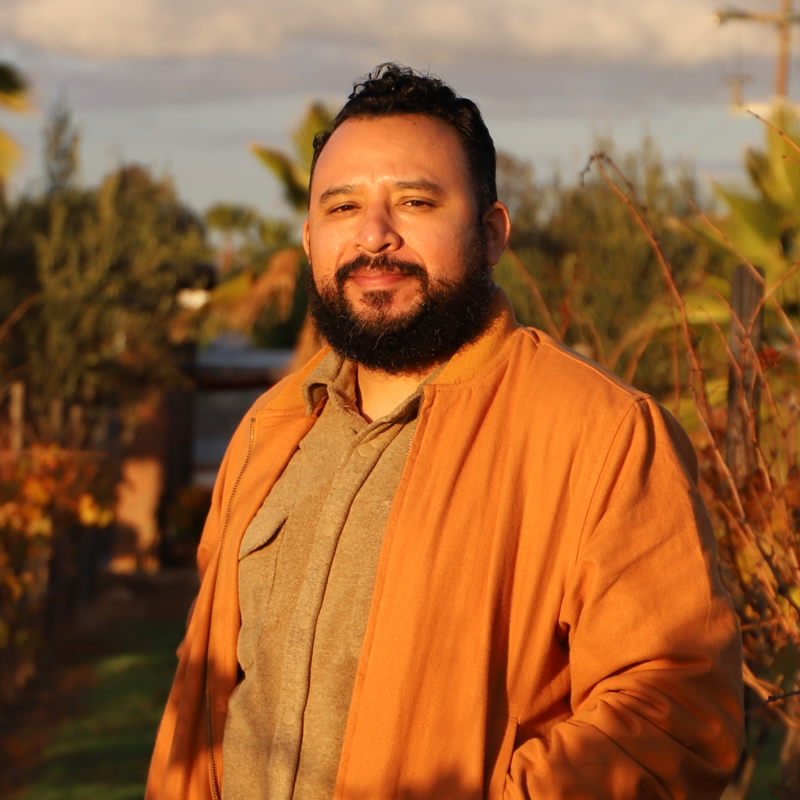 Miguel Contreras
HE / HIM
Miguel Contreras is a journalist, writer, and producer based in Los Angeles. He is currently the lead producer and editor of the new Spotify original podcast Abolition X, an interview show that explores how the ideas behind prison abolition intersect with culture.

He was the producer on the highly-acclaimed second season of There Goes The Neighborhood, a collaboration between KCRW and WNYC about gentrification and displacement in neighborhoods in and around L.A. There Goes the Neighborhood was named one of The Atlantic's top 10 podcasts of 2017 and was chosen as UCLA's Common Experience for first-year students in 2019. Miguel has worked as a digital producer at KPCC and Marketplace.

He has also done award-winning reporting on wage theft and abuse in L.A.'s restaurant industry and on the misappropriation of public funds at L.A.'s housing authority.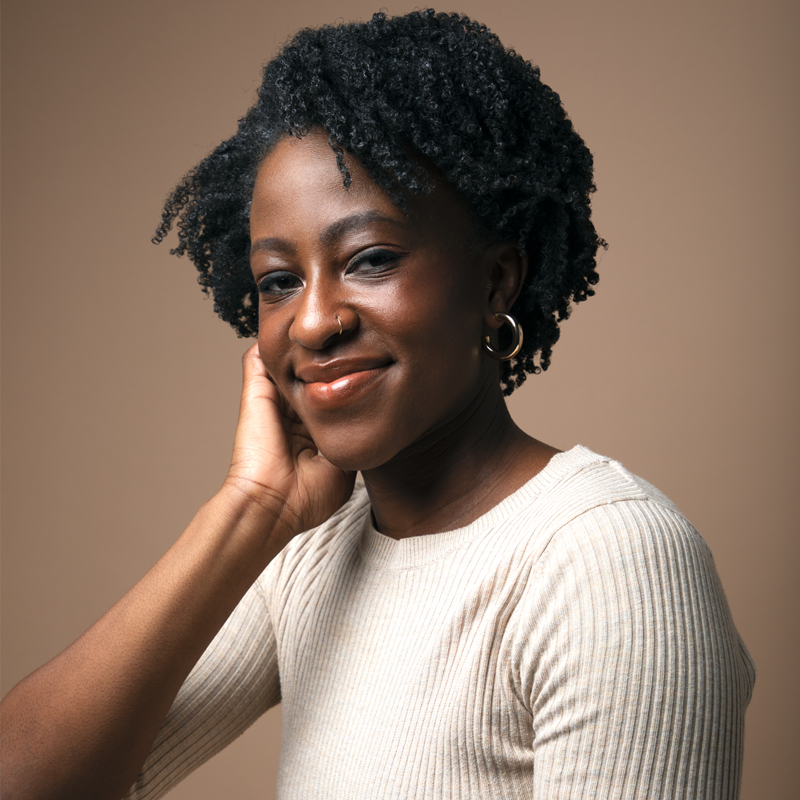 Oluwakemi Aladesuyi
SHE / HER
Oluwakemi Aladesuyi is an editor and reporter based in Brooklyn. Her reporting has taken her from Berlin as an Arthur F. Burns fellow to the American Deep South to unearth histories of travel during the Jim Crow era.

She has developed, produced and edited podcasts for Gimlet Media, Macmillan Podcasts, T Brand Studio, Audible Originals, ABC's 20/20 among others. Currently, she produces Behind the Money for the Financial Times. It's a narrative podcast about financial and corporate news. Her work has won a Wincott Award for excellence in economic, financial, and business journalism.

Oluwakemi has also taught courses at Columbia University's Graduate School of Journalism. When she is not conducting interviews or editing scripts you can find her centering clay on her potter's wheel.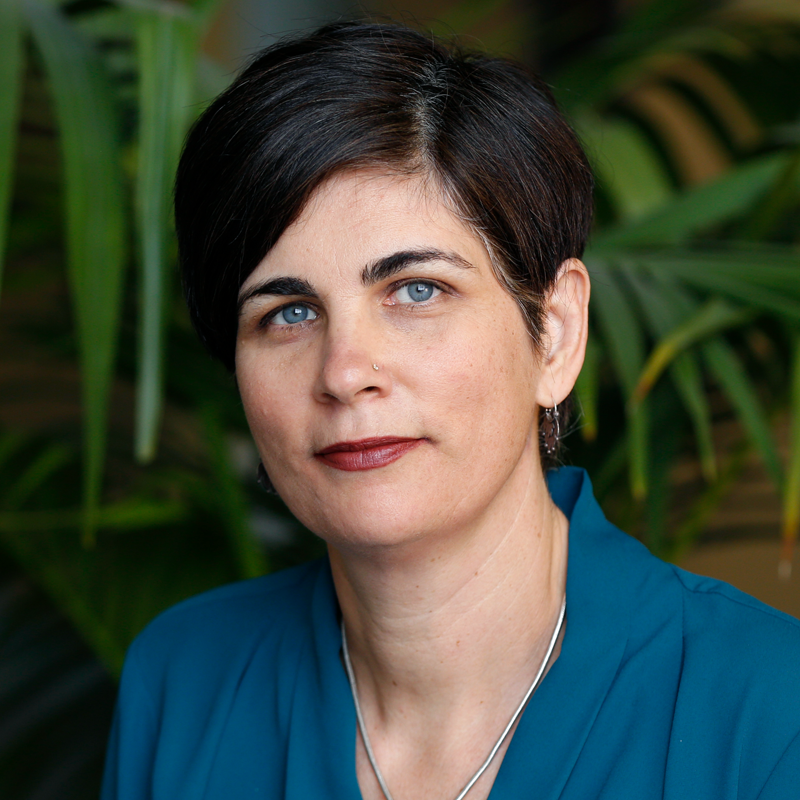 Sasha Khokha
SHE / HER
Sasha Khokha has spent 18 years as a public radio reporter, correspondent, and host. She currently hosts the weekend magazine for KQED's statewide broadcast of The California Report, featuring documentaries and long-form stories about the Golden State.

Sasha's reporting in rural California helped expose the hidden price immigrant women janitors and farmworkers sometimes pay to keep their jobs: sexual assault at work. She was a key member of the reporting team for the Frontline film and Reveal documentary Rape on the Night Shift. Sasha's work has been recognized with a Third Coast award, national Murrow, Society of Professional Journalists , and PRNDI awards, and two national Emmy nominations. She got her start at Raven Radio in Sitka, Alaska, wearing waterproof overalls.

She's a mom of two spunky kids, a proud alum of the UC Berkeley Graduate School of Journalism, and a member of the South Asian Journalists Association.
Meet the Co-Teachers of 2022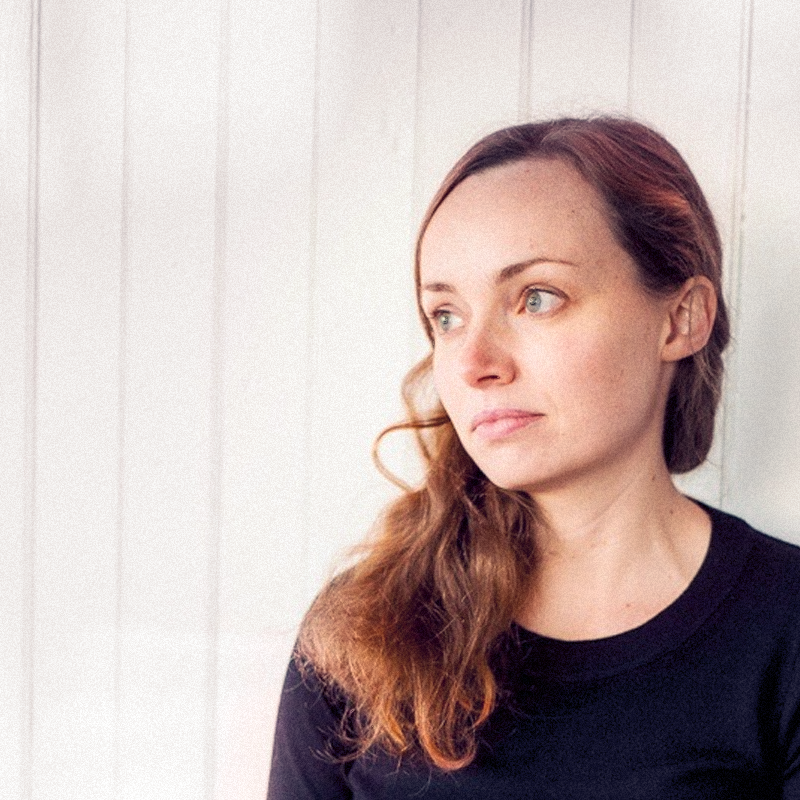 Annie Avilés
SHE / HER
Annie Avilés is an editor, audio producer, and writer, and works as executive editor at VICE Audio. She started her journalism career in Bolivia as a fixer and translator, then spent several years covering South America for NPR before shifting to editing, consulting, and producing longform work. Her stories have been published by Harper's, Pop Up Magazine, Radio Ambulante, and other outlets, and she's also served as chair and lead audio instructor at the Salt Institute for Documentary Studies. Shows she's recently edited at VICE include the Murrow award-winning series Painkiller, The Crisis / Contra Natura, and A Show About Animals.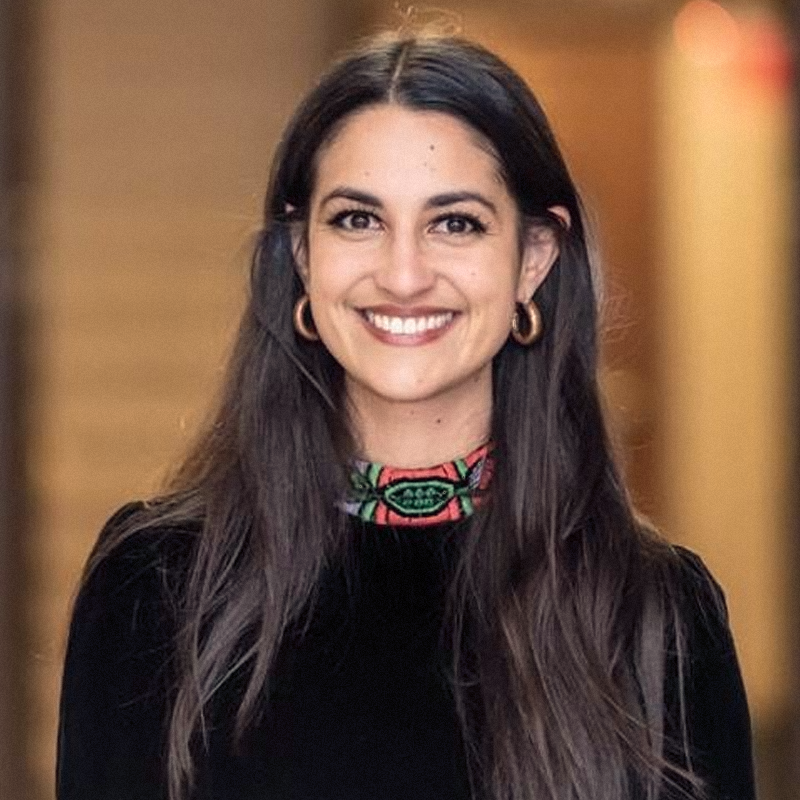 Antonia Cereijido
SHE / HER
Antonia Cereijido is the Executive Producer of LAist Studios and the host of the LAist podcast Norco '80. She was a senior producer on Anything for Selena and a producer for six years on NPR's Latino USA and hosted her own segment The Breakdown. She has hosted podcasts for Mic and Slate. Her work has appeared in The New York Times, Code Switch, and NPR's All Things Considered.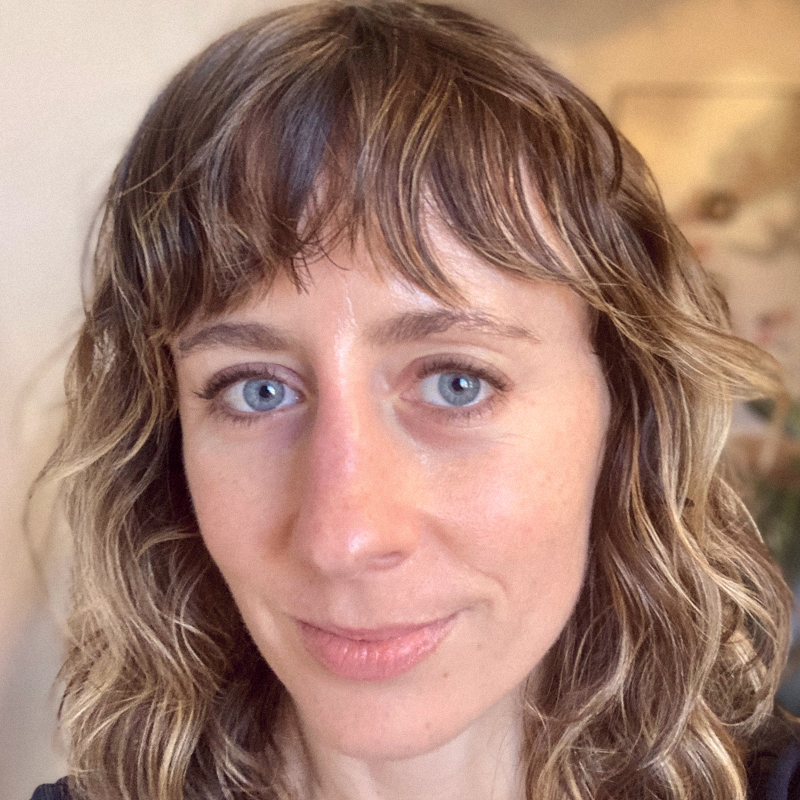 Audrey Quinn
SHE / HER
Audrey Quinn is a podcast editor and reporter and an NYU adjunct professor. She's edited podcasts for LAist Studios, Futuro Media, Frontline, TransLash Media, Complex Media, Longreads, and Runner's World. She's reported and produced for Planet Money, Gimlet, Radiolab, 99 Percent Invisible, BuzzFeed, Slate, and Marketplace. Audrey's narrative podcast Aftereffect from WNYC Studios won two awards and was a Scripps Howard and Third Coast finalist. She lives in Brooklyn with her partner, child, and way too many plant babies.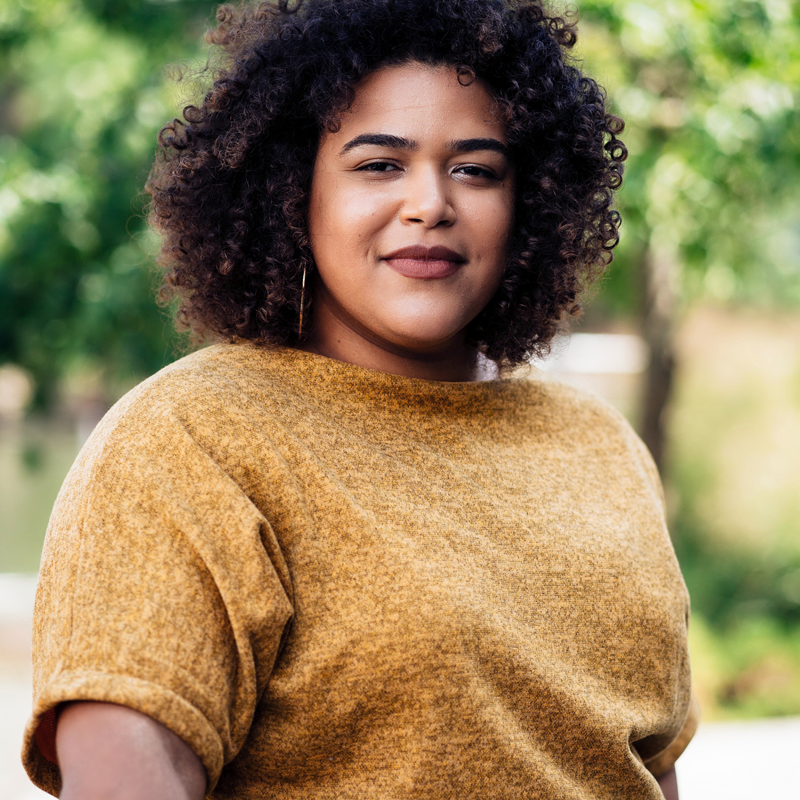 Emanuele Berry
SHE / HER
Emanuele Berry is the Executive Editor of This American Life. She came to This American Life from Gimlet Media. There she worked on several shows including The Nod, Undone and StartUp. Previously, Emanuele worked as a public radio reporter in Michigan and Missouri. She is also the recipient of a 2015 Fulbright award to Macau, China.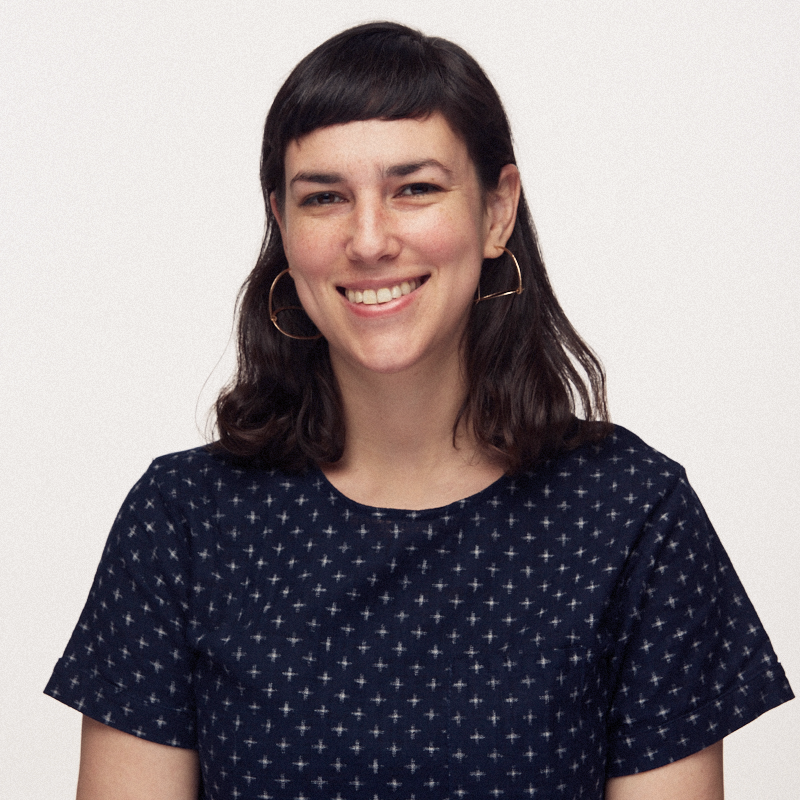 Lynn Levy
SHE / HER
Lynn Levy is an editor at Gimlet Media. She has edited everything from short interviews to deep-dive serialized podcasts. She's currently an editor on Resistance, a show about people refusing to accept things as they are. Before becoming an editor, Lynn hosted the podcast The Habitat and produced stories for Radiolab.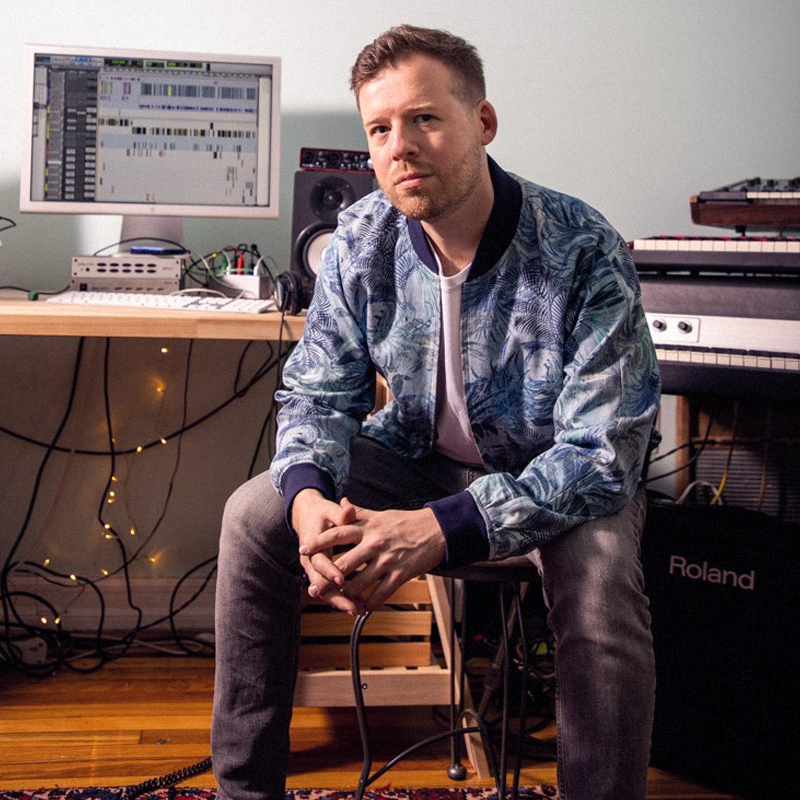 Marlon Bishop
HE / HIM
Marlon Bishop is a Peabody-award winning journalist and producer who currently serves as the VP for Podcasts for Futuro Studios, where he has been a key part of the creation of hit shows like LOUD: The History of Reggaeton, Anything for Selena, Norco 80, Suave, and La Brega. Marlon has an audio and radio career spanning 14 years and includes stints at WNYC and MTV, cover stories for major music magazines like The FADER, several years leading the public radio show Latino USA, and creating audio stories for shows like This American Life, Planet Money, and All Things Considered, filed from around the world. He is a child of Queens, NYC.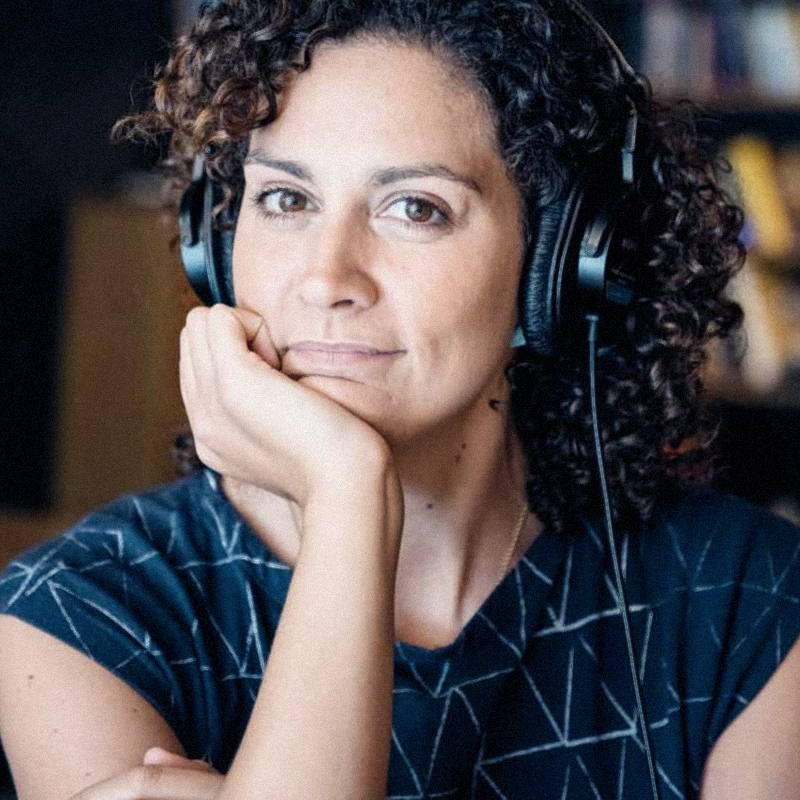 Martina Castro
SHE / HER
Martina Castro is an Uruguayan-American audio journalist, editor, producer, educator, podcast host, and the founder and CEO of Adonde Media, a multilingual podcast production company based in Los Angeles, CA. She co-founded and produced Radio Ambulante, the first spanish-language podcast distributed by NPR and over the past fifteen years, has produced and edited award-winning audio content in both the U.S. and Latin America. Martina launched Adonde Media at Start-Up Chile's S Factory program, a pre-seed accelerator for female founders in Santiago, Chile. Since then, she has led multilingual and multinational production teams as Executive Producer on all of Adonde's projects, and hosts Duolingo Spanish, The Vivo Songbook, and the upcoming Canción Exploder podcasts.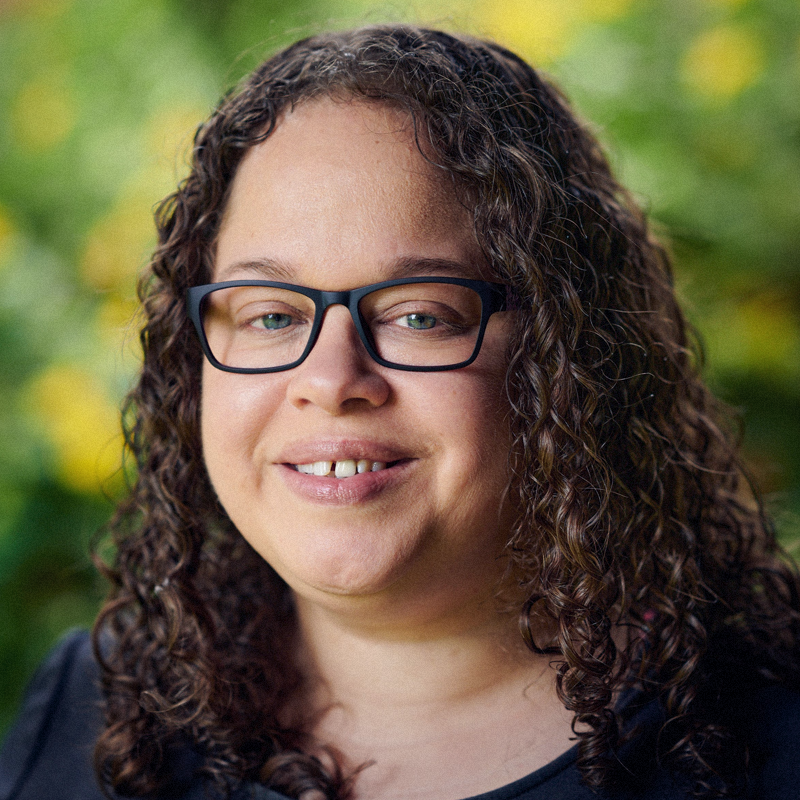 Phyllis Fletcher
SHE / HER
Phyllis Fletcher is a senior editor for audio at The New York Times. She is a decorated editor, mentor, teacher, and coach with 19 years of distinguished service in journalism. Her podcast portfolio includes documentary, investigations, history, comedy, and advice. Phyllis's work has been recognized with two Gracie Awards, two Salutes to Excellence from the National Association of Black Journalists and a Sigma Delta Chi medal. She has been named a Friend of Scholastic Journalism by the Journalism Education Association, and her peers in radio named her their inaugural Editor of the Year. Her research on the unique ethical challenges faced by journalists from marginalized groups is published in the Handbook of Global Media Ethics from Springer International.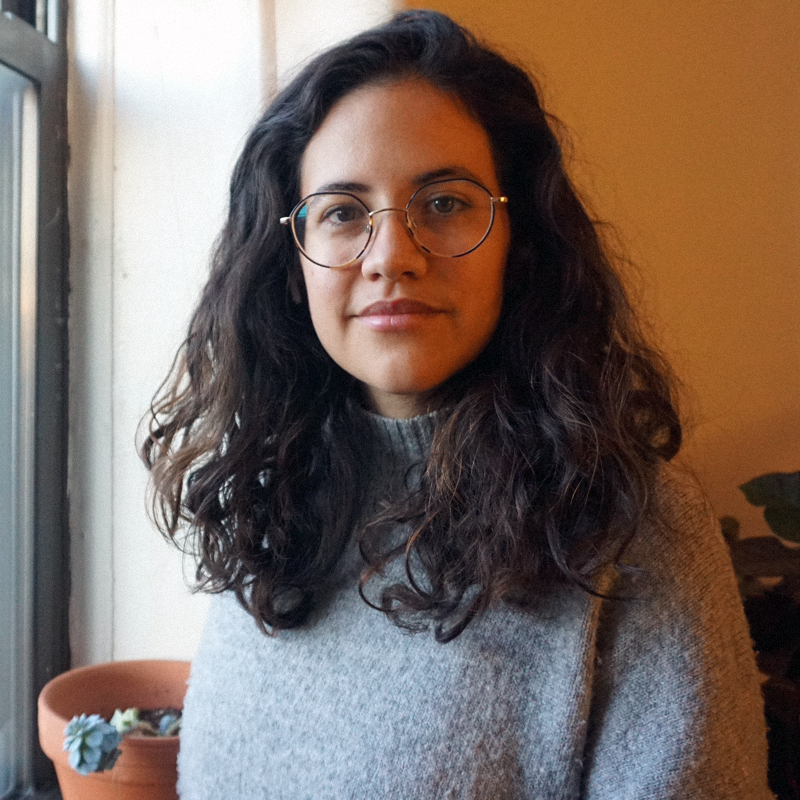 Sophia Paliza-Carre
SHE / HER
Sophia Paliza-Carre is a French-Peruvian producer and editor who grew up in the Midwest. She began working in audio at her college's storytelling project and then jumped headfirst into the world of public radio. She's written, reported and produced for outlets like WNYC, The Moth, and Latino USA. Most recently, she worked at Futuro Studios on the shows Loud: The History of Reggaeton, Anything for Selena, and Norco 80. She's now a Senior Producer & Editor at LAist Studios.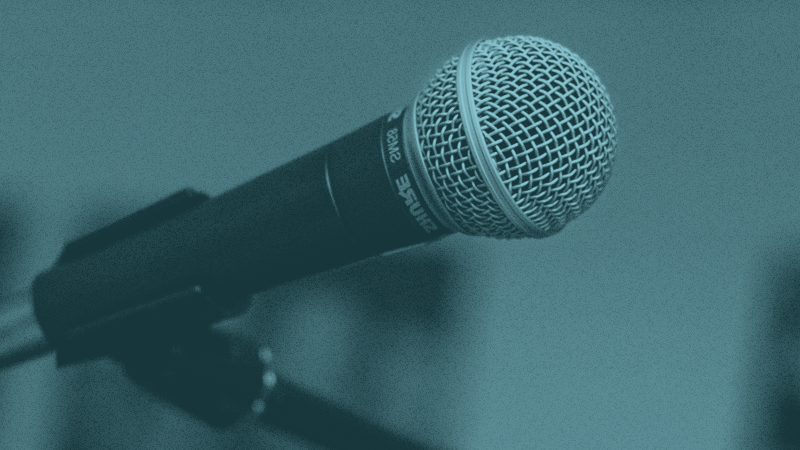 Our Goals
The Editors' Bootcamp is for people who have historically been underrepresented as story editors: Black and Indigenous storytellers and other people of color, the LGBTQ+ community, Latinx folk, and people with disabilities.

As the podcasting industry continues to grow, there is more and more of a need for editors who know how to improve stories, have unforgettable characters, and create streamlined plots and surprising twists that keep people listening.

The audio industry isn't diverse enough, even more so when it comes to the ranks of story editors. Neon Hum Media wanted to start this Bootcamp to get underrepresented folks into the room where it happens. Story editors not only decide what stories to pursue but how to tell them once they are greenlit. You can have a big impact.

With the rise of narrative podcasts, editors are in high demand, but there aren't enough ways for people who want to become editors to get the skills they need to break into the industry. Our hope is that this Editors' Bootcamp will help fix that.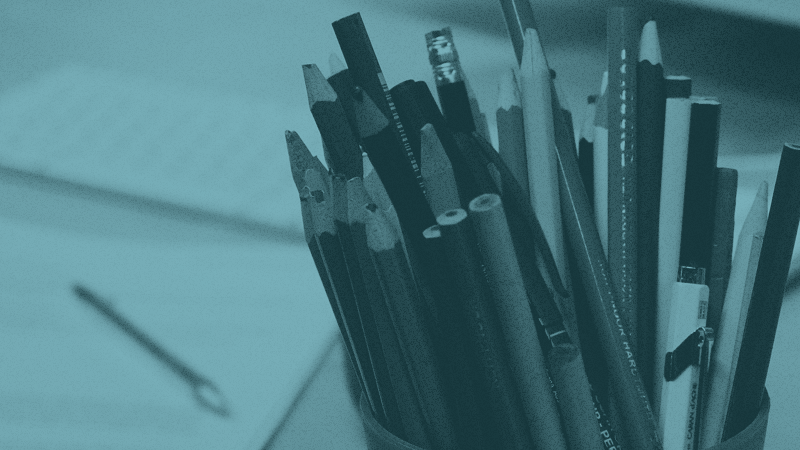 What We Are Looking For
We are looking for folks who would like to break into the podcast story editing world!

No one person has all of the things that we're looking for in a Bootcamp Editor, but here are some:

Reporting experience
Desire to work as a story editor for narrative podcasts after graduation
Thinks about what works in a podcast and what doesn't
Able to have difficult conversations with colleagues
Experience editing print reporters or editing audio news stories
Experience writing narrative audio or producing narrative limited run series but now wants to pivot to editing
Decisive and opinionated but someone who gives a damn but is thoughtful
Someone who has experience editing a narrative podcast but wants to pivot to making narrative limited run podcasts and wants to know how to do it from A to Z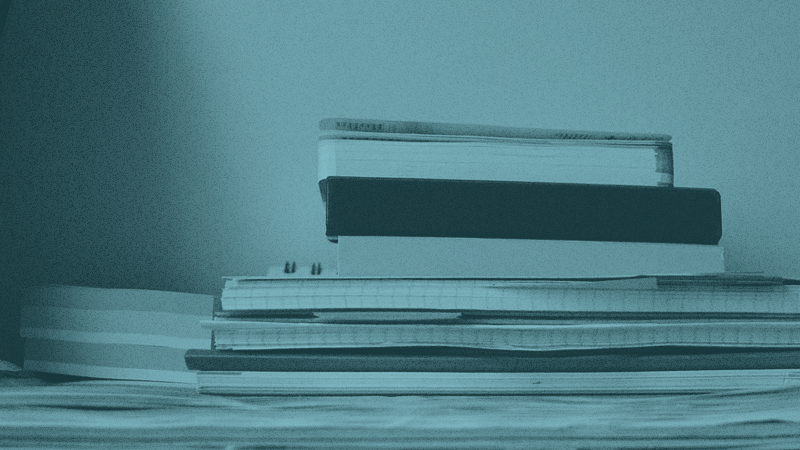 Course Details
Eight participants will meet online for two classes a week. Each session will be about two and half hours conducted over Zoom. Sessions will be from about 6 to 8:30pm EST on Mondays and Thursdays. The idea is to give people who have day jobs an opportunity to participate.

Participants will need to have a computer and steady Wi-Fi. You will need to commit to attending all sessions, barring emergencies.

Participants will get hands-on learning designed to prepare them to take on editing jobs. You will learn:

How to edit actual scripts for structure and clarity
How to give constructive feedback that will motivate writers
How to make an outline for a limited-run podcast series
How to run a table read and triage comments from multiple folks so that your writer doesn't get overwhelmed
What to listen for in a mix and what kind of notes to give at that stage of the process
How to give critical and constructive feedback that motivates a producer instead of deflating them
Each week you will have editing homework between classes. It's due on Wednesday nights. You will learn by doing and are expected to participate in class discussions. The idea is to not just learn from teachers but to learn from each other, too. So it won't work to be a silent lurker.

Each week, a different teacher will co-teach and give students feedback on their editing. No two story editors are the same, so you will learn different editor's styles and best practices. Teachers work in the field right now and will talk about their professional journeys as well as the roadblocks.

A few times during the 8-week bootcamp, there will be office hours for participants to sign up for one-on-one sessions with Neon Hum's Executive Editor, Catherine Saint Louis.

There is no tuition.

Funding is made possible by Sony Music Group's fund to support social justice and anti-racist initiatives and by Neon Hum Media.

DATES TO KNOW:

The Bootcamp runs for 8 weeks from Monday March 21st to May 12th.
There's one Sunday kickoff session on Sunday March 20th.
February 7th - Applicants for the next round will be notified to have a letter of recommendation emailed in from a mentor/colleague/supervisor.
February 15th - We choose the 8 finalists.
February 21st - We notify them they have been accepted into Bootcamp.
February 25th - The next cohort is announced!
©2022 Sony Music Entertainment
All Rights Reserved
‍ | | | |